Accounts
Make accounting tasks painless with unlimited transactions, management reports, VAT receipts & additional users.

Payroll
Take control of your Payroll with expert analysis, employee management, pay periods, all compliant with Revenue.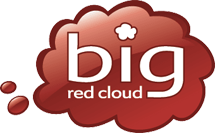 Want all the features of our simple accounts software package in the cloud?
Big Red Cloud offers 24/7 access, automatic updates and backups to help your small business run more efficiently. Learn more at the link below.
VISIT BIG RED CLOUD