Back Up Big Red Book Payroll
How to do a Backup and Restore
Backup
To Backup to usb memory stick:
Insert a usb Memory Stick
Select File – Backup.
The following screen is displayed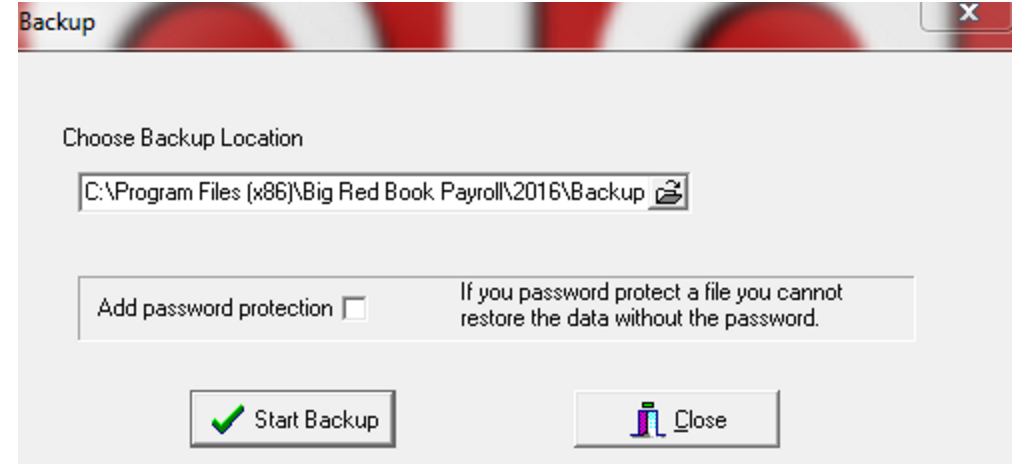 If your Backup location does not automatically appear in the 'Choose Backup Location' Box, you can browse for it by clicking the small folder icon to the right and clicking "OK" once you highlight your backup location.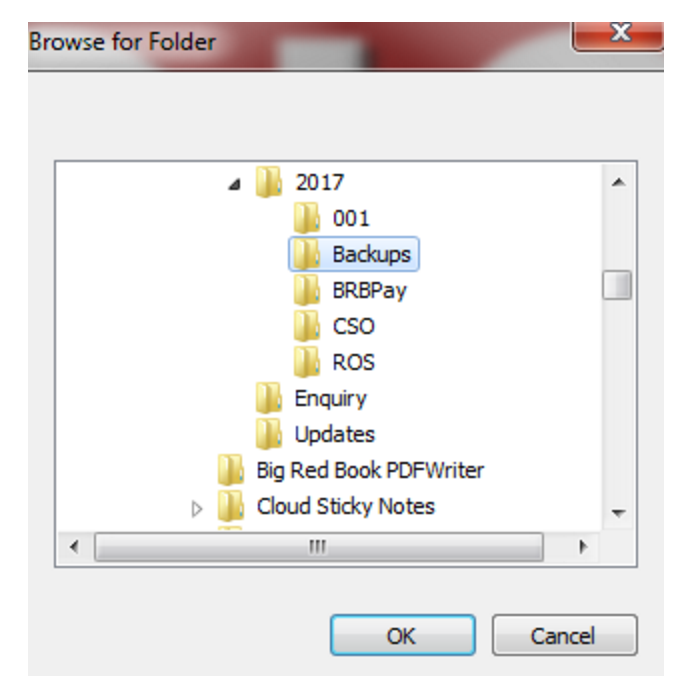 Restore
To restore previously backed up payroll files:
Insert the media containing the backup in the appropriate drive. eg. (C:\Program Files (x86)\Big Red Book Payroll\2017\Backups)
Select File/Restore.
Browse to the location of the backup
Select the backup file you wish to restore e.g. BRP005_09_23012009163419.zip
Click on "Start Restore".